A Grid Disrupted
Traditional sensing technologies aren't keeping up with the grid. It's time for a change.
The grid is in chaos. Utilities are struggling to handle the grid of the future — or even the grid of today. Several factors are contributing to this chaos:
New power sources have shifted the grid from one-directional to bi-directional
Climate change and outdated technology are leading to more frequent, longer outages
There is an ever-growing push for greener technology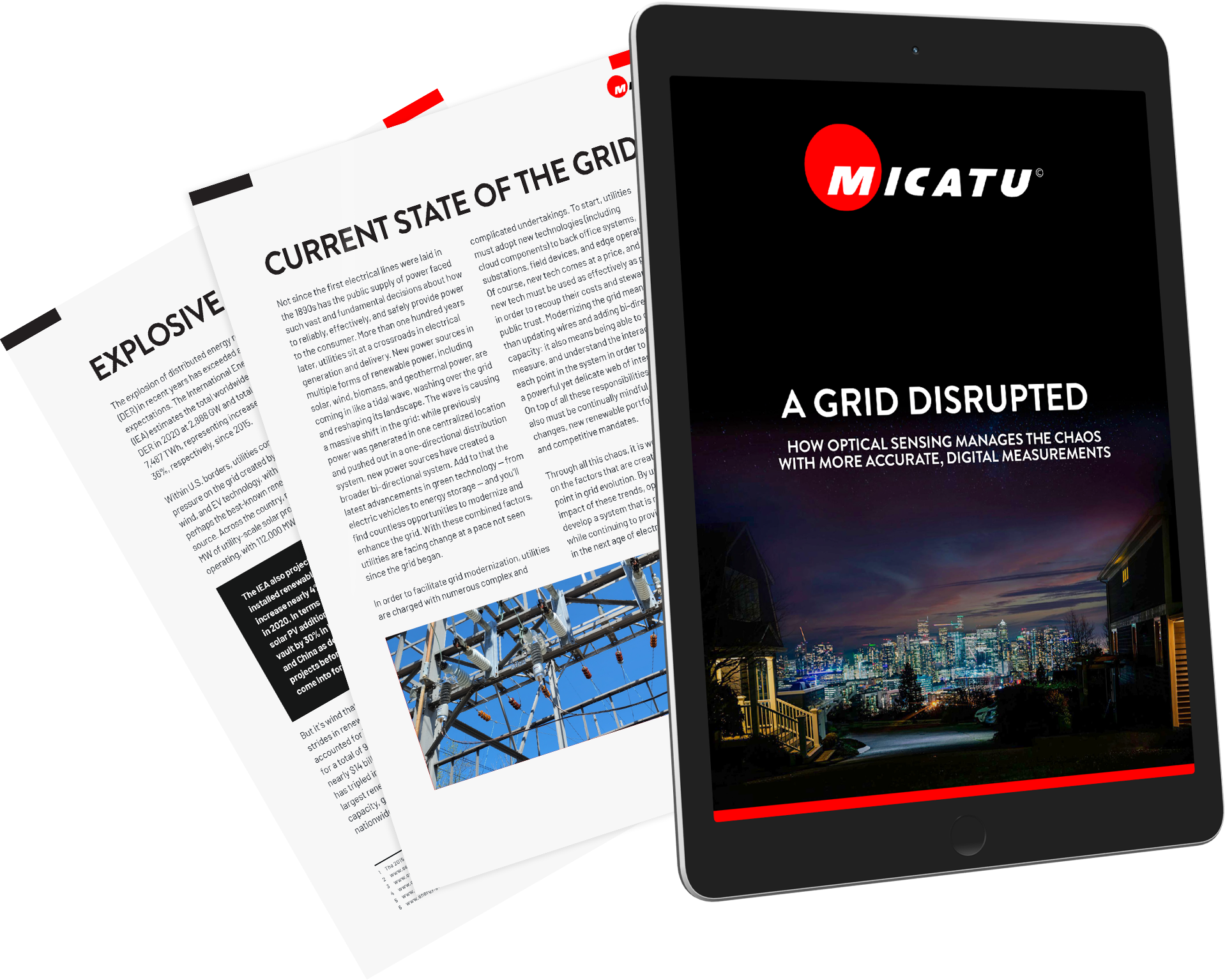 Download Your Free Whitepaper
A Grid Disrupted: MICATU is prepared to do something about it.
MICATU's optical sensor technology is up for the challenge of measuring and monitoring information from the grid as it evolves. Our sensors are more accurate than traditional technology — and safer, too! Download your free whitepaper to learn:
The Current State of the Grid
The grid is complicated, and there are many factors contributing to its current complications. We'll walk you through the current state of the grid (and how we got here).
Optical Sensing Technology
How is optical sensing technology addressing these issues? Learn more about our technology, how it works, and how it's supporting the grid of the future.