The Micatu
Optical Sensor Platform
Plug-and-play sensor technology for the evolving grid.
Accurate, Actionable Data for a Modern, Integrated Grid
As the needs of the integrated grid grow, analytics will need to grow with it. Your analytics software is only as good as the data it receives. The MICATU Optical Sensor Platform is an accurate, modular, and powerful way to drive resiliency.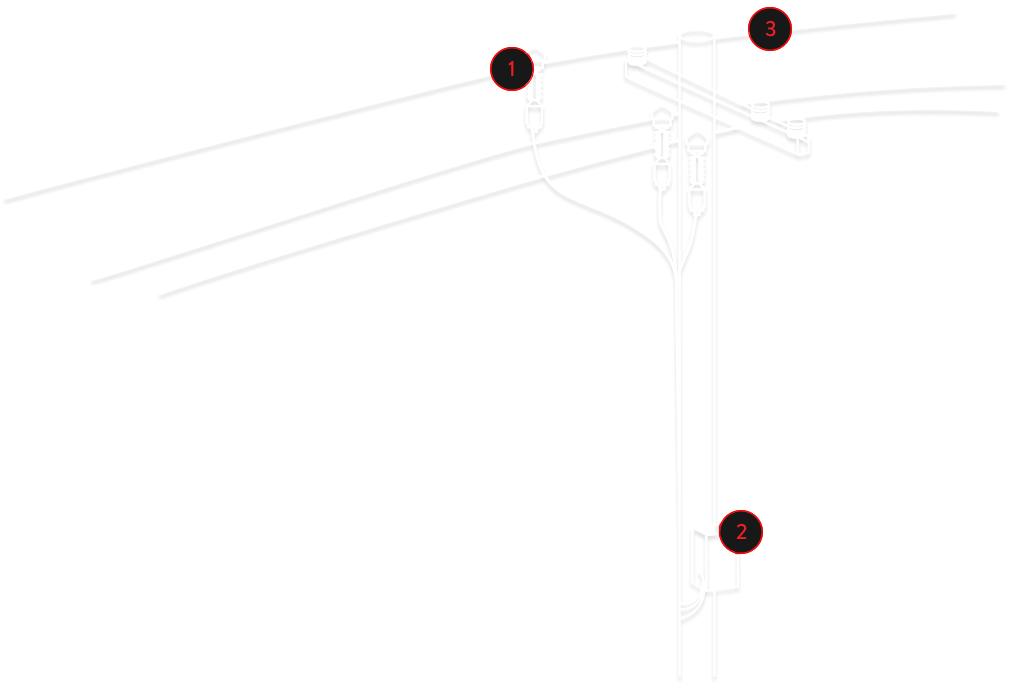 1

Step 1

A MICATU Optical Sensor can be "hot gloved" or "hot sticked" onto each line of the three-phase power grid where it collects voltage, current, and other power quality information.

2

Step 2

The data is sent to the m410B Optical Signal Processor, which samples data at 15,000 samples per cycle for highly accurate and granular signal processing.

3

Step 3

The m410B then transmits these data points via various options, including DNP 3.0, to the operations center for use in analytics software.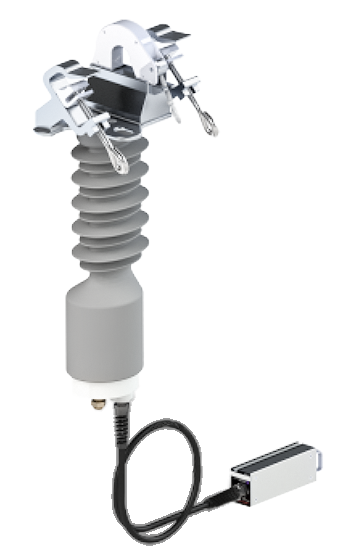 Optical Sensors: Sometimes More Is Better
MICATU's Optical Sensors use light to sense the optic effects in magnetic and electric fields for greater precision without conducting electrons.
The upshot is that MICATU Optical Sensors can be safely and quickly hot deployed on an existing conductor and begin collecting more precise and more accurate data on more metrics right away.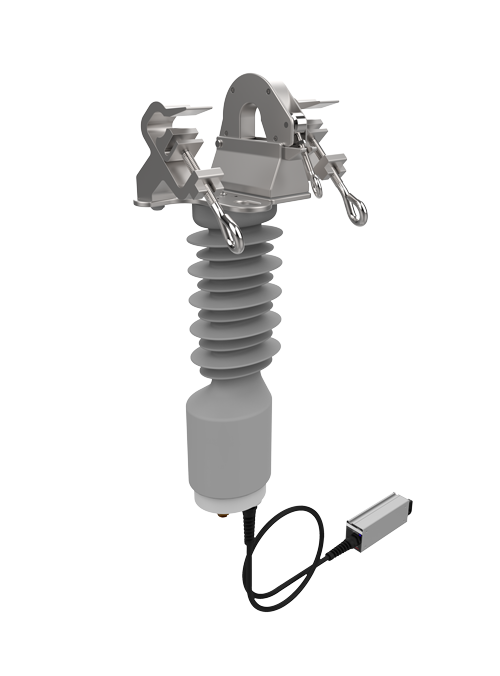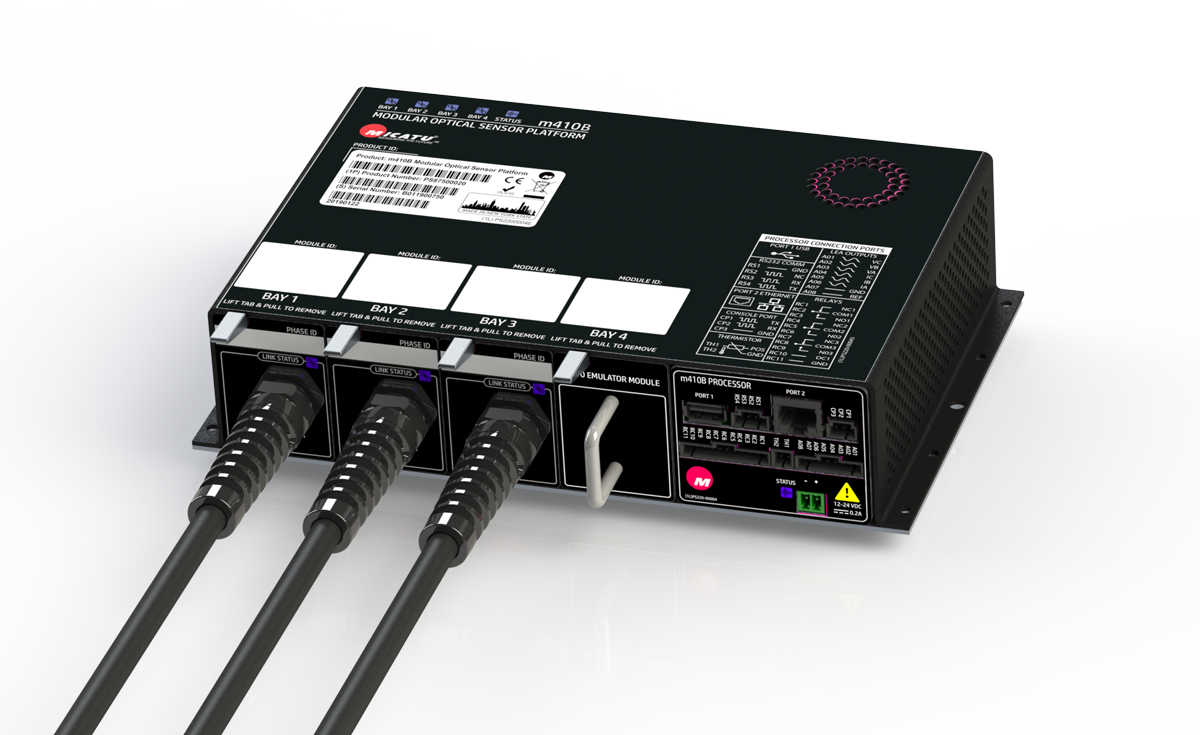 m410B Optical Signal Processor: Transforming Data Into Insight
The best measurement technology will allow you to collect highly accurate, actionable data from the grid. Enter the m410B Optical Signal Processor: a modular, hot-swappable brainiac for data collection. Connect any MICATU Optical Sensors to send real-time, secure, and optimized data back to your analytics hub or operational platform.
More accurate data from more locations = more powerful results right away.
Future-Proof Your Grid
At MICATU, we build innovative solutions that work with the way your grid actually operates today. Our products outpace legacy systems to meet the needs you'll have tomorrow — and beyond.
Many in the energy industry are awakening to one simple fact: the technology of our past, will not take us to the future. Utilities afflicted with the triple threat of renewable integration, power quality issues, and reliability concerns are learning there is only one way to make sense out of the chaos: accurately monitor and measure more of the grid, in real-time, in more places. And, to realize the grid is about to turn digital where grid sensor data will become the new currency feeding the needs of emerging software technologies such as Advanced Distribution Automation Systems (ADMS), the new gold standard in grid operations.
Micatu Optical Solution
VS
Legacy Technology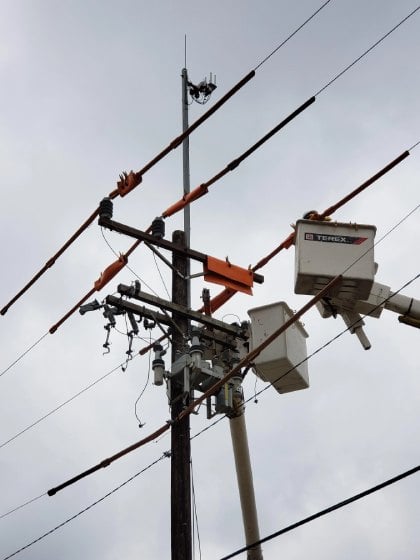 "MICATU's technology allowed us to gain important distribution feeder data at a pace we've never been able to achieve. This deployment not only improves our visibility of the grid but saved us valuable time and money."
Electrical Utility Manager of Projects and Programs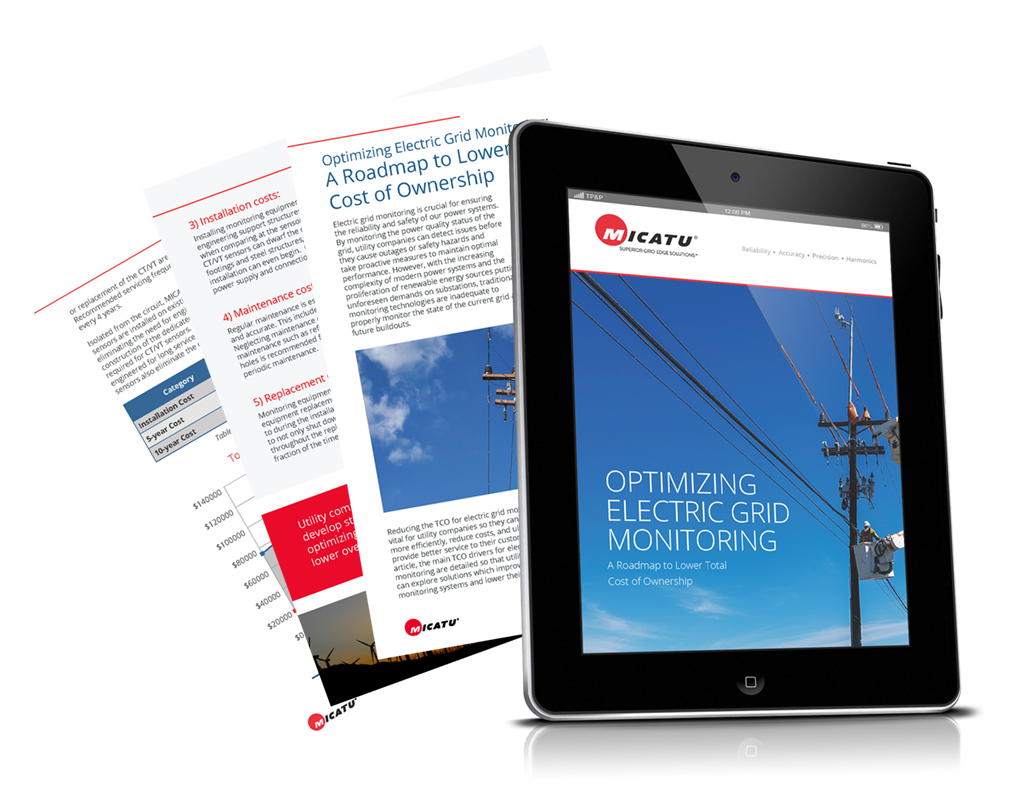 Optimizing Electric Grid Monitoring
A roadmap to Lower Total Cost of Ownership
Electric grid monitoring is crucial for ensuring the reliability and safety of our power systems. With the increasing complexity of the modern grid, traditional monitoring technologies are unsuited for current and future grid implementations.
Contact Us
Looking to transform the way you collect data from the grid? Our experts will help you upgrade your measurement technology for the grid of the future.