Grid Edge Modernization & decarbonization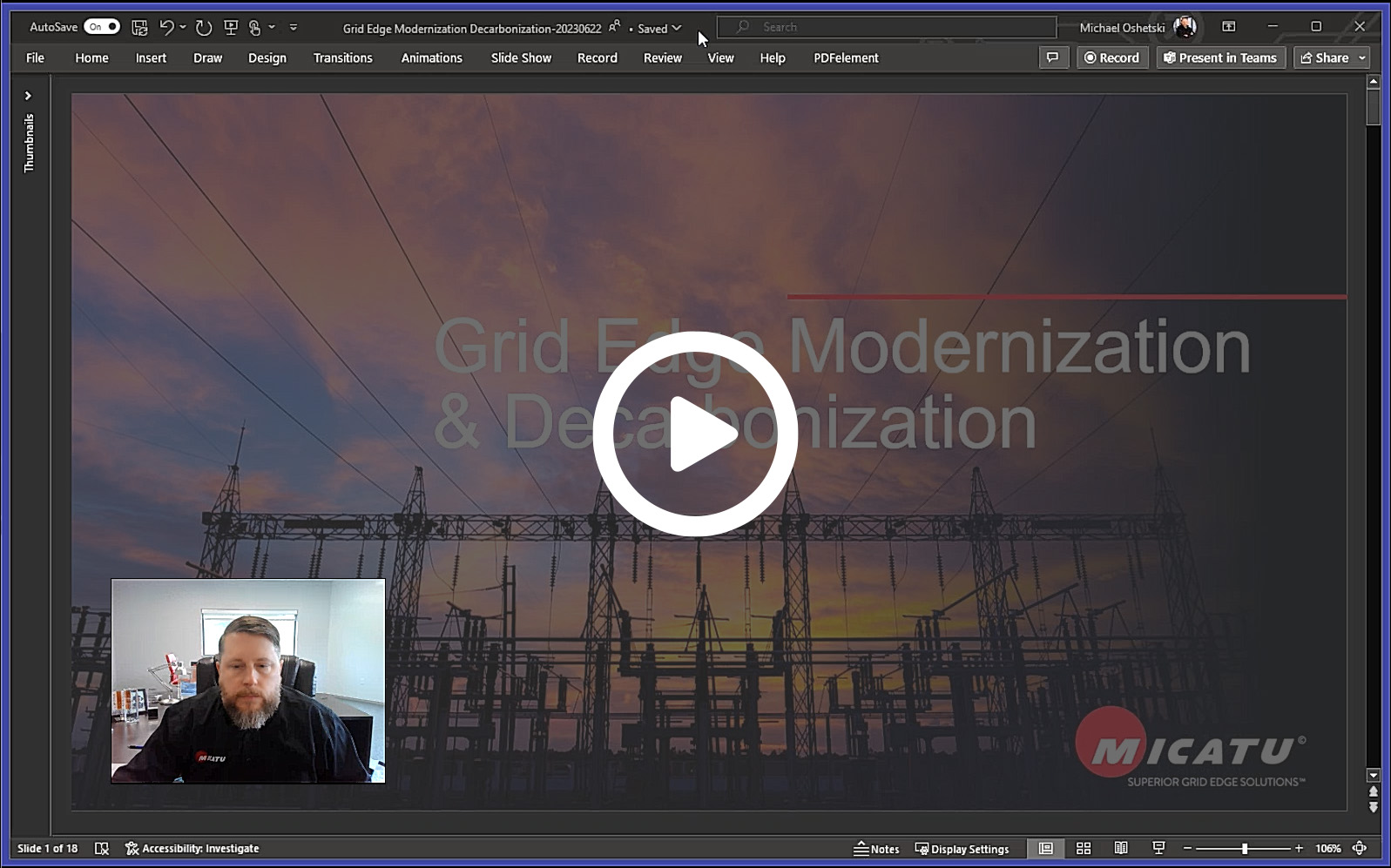 Watch on-demand to learn the profound impact grid edge modernization has on achieving decarbonization goals.
Discover how grid edge modernization drives the transition to a sustainable future and unlocks the potential for renewable energy integration, optimized demand-side management, and enhanced grid flexibility. Gain valuable insights, learn about overcoming challenges, and explore real-world case studies.
Key Takeaways:
Understand the role of grid edge modernization in decarbonization efforts.
Harness the power of renewable energy integration.
Optimize demand-side management for energy efficiency.
Explore electrification of transportation.
Enhance grid flexibility and resilience.
Don't miss out on this opportunity to discover how advanced solutions transform the way we harness renewable energy, optimize energy consumption, and build resilient grids. Register to watch immediately!