Central New York Business Journal Picks Up Micatu Release
Central New York Business Journal Picks Up Micatu Release
https://www.cnybj.com/micatu-of-horseheads-signs-supply-agreement-with-eaton-corp/
HORSEHEADS, N.Y. — Micatu Inc., a Horseheads–based firm that focuses on optical-sensor technologies, has signed an agreement to supply its grid technology to the Eaton Corp. (NYSE: ETN), a Dublin, Ireland–based power-management company.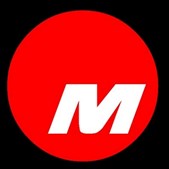 Micatu will continue to manufacture the technology at its facility in Horseheads, the New York State Energy Research and Development Authority (NYSERDA) said in a news release.
Micatu makes an optical sensor that provides "real-time, highly accurate" voltage and current readings so utilities can reduce energy use, "thereby reducing greenhouse-gas emissions," per the release.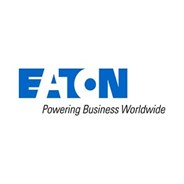 Eaton will use the Micatu sensing technology to expand its smart-grid portfolio to help global utilities access "highly accurate" data to advance "intelligent-power" programs and "enable smart-grid modernization." Micatu's agreement with Eaton further provides Micatu with a global-distribution channel to help international utility customers "enhance" voltage and current sensing precision to improve grid monitoring.
"This agreement with Eaton will enable Micatu to increase production while helping utilities reduce costs and greenhouse-gas emissions. Micatu is eager to expand its operations and is following through on its vision of building out a sustainable high-tech work force in the Southern Tier," Michael Oshetski, CEO of Micatu, said.
First winner of 76West
Micatu was the first grand-prize winner of the State's 76West clean-energy competition in 2016.
Launched by Gov. Andrew Cuomo, 76West is "one of the largest competitions in the country that focuses on supporting and growing" clean-energy businesses and economic development.
Since winning the first 76West competition, the company has established its primary manufacturing facility in Horseheads and has purchased goods and services from local vendors totaling more than $1 million, NYSERDA said. In addition, the "growing" company has already hired at least six people since winning 76West and "anticipates adding more to its workforce in the future."
The announcement complements "Southern Tier Soaring," the region's economic-development blueprint.
The 76West clean-energy competition, currently in its third year, is a $20 million competition and support program that NYSERDA administers. Applicants each year compete for a $1 million grand prize, a $500,000 award, and four $250,000 awards. In total, 76West will provide $10 million in awards and $10 million for business support, marketing and administration through the regional greenhouse-gas initiative and the clean-energy fund.
Contact Reinhardt at ereinhardt@cnybj.com
Contact Mike Jagielski at michael.jagielski@micatu.com