Renewable Integration
After decades of promise, the energy revolution is here. Power from distributed energy resources (DER) is growing at an accelerated pace, creating new complexities on the grid. Utilities are under pressure to keep pace while maintaining service and safety standards.
Power Under Stress
This rapid growth, while good for the environment, is putting new strains on a distribution grid that is largely unmonitored. With thousands of new renewable energy generation points coming online every year, the dynamics of this new energy infrastructure are driving a once stable grid beyond its tipping point. And we are just getting started.
Under Pressure
Global Wind + Solar cumulative capacity
Between 2010 and 2019, we've seen a 114% increase in wind power production and a 948% increase in solar power. In the US there was a 24% increase in wind and a 1308% increase in solar power during that time.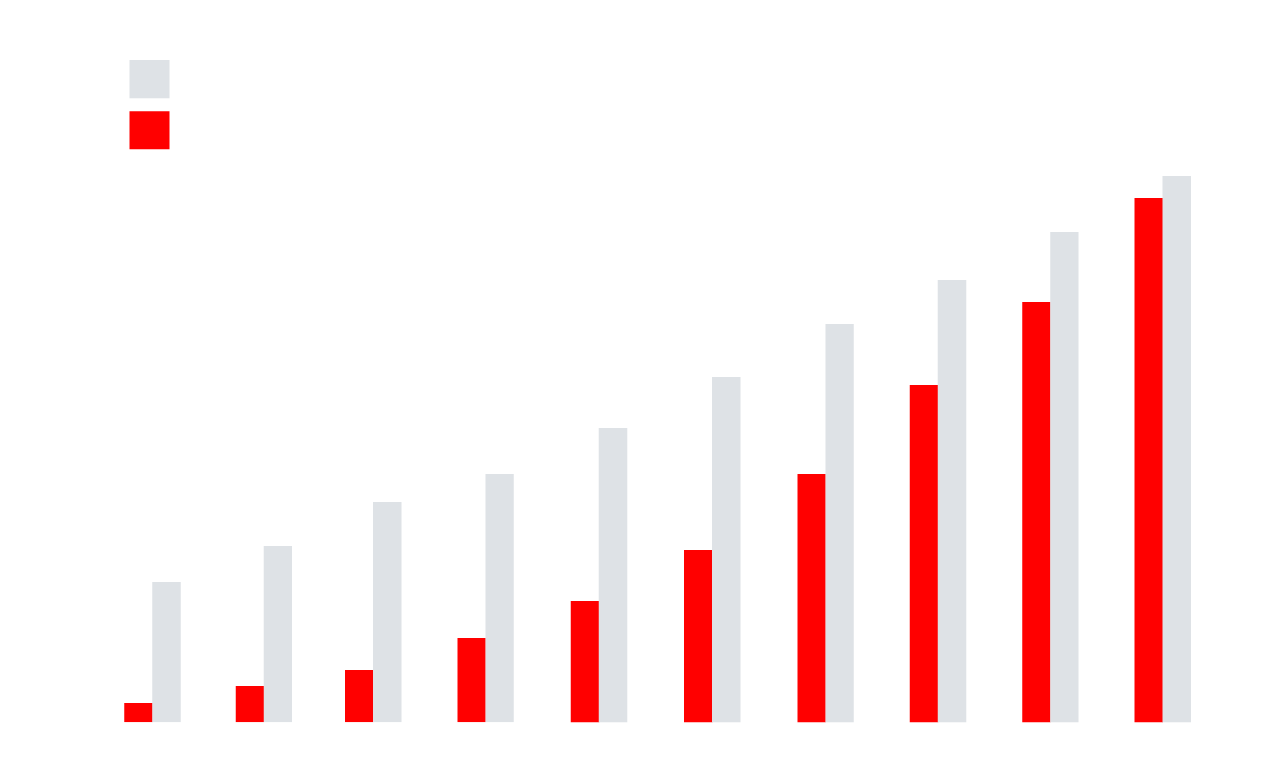 This new infrastructure is highly dynamic: the risk of backfeed, surges, and load demand can vary greatly depending on the weather conditions and time of day, whether it be a whole neighborhood or a specific complex in an industrial park. Operators can no longer rely on a few legacy monitoring data points to keep up. The new grid needs new solutions.
Clear Solutions
The sailors of old couldn't control the seas, so they did the next best thing: designed innovative measurement instruments like the astrolabe, quadrant, and magnetic compass. Access to precise data helped mariners navigate through the fog even under the most turbulent conditions.
Advanced operational software serves as the maps for today's utilities. But no map — or analytic software — can help you move in the right direction if you don't know where you are. Analytics software demands highly precise, highly accurate data covering a range of metrics. And distributed power generation means that, to be useful, data must be collected at more locations and account for bi-directional energy flow.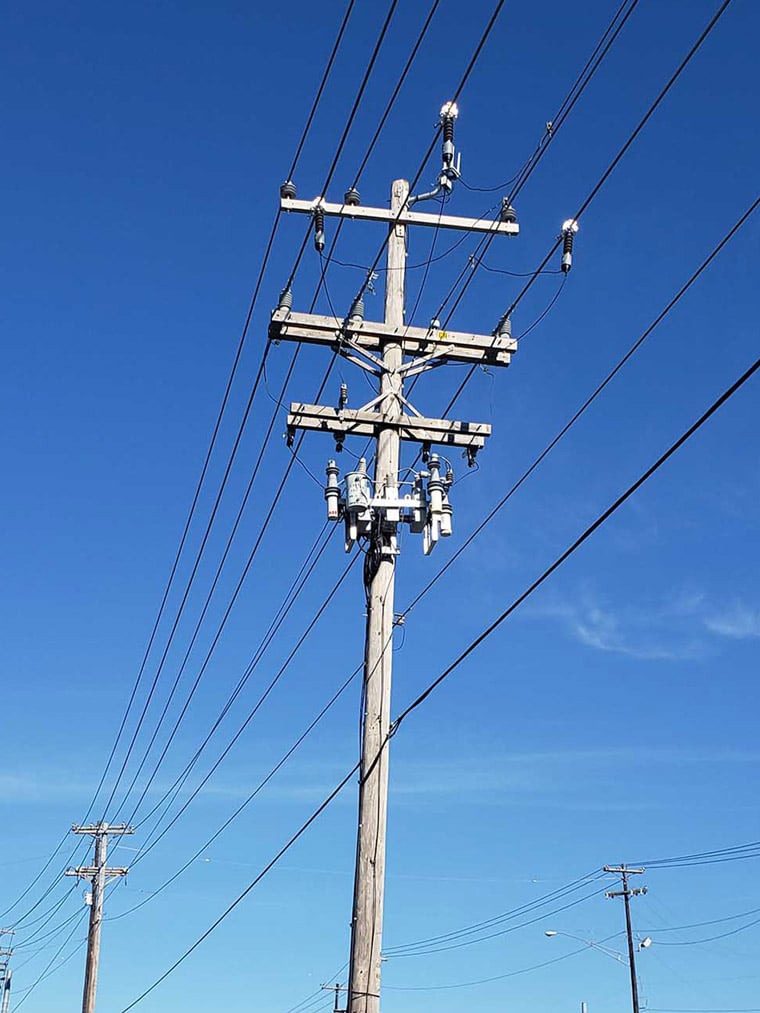 The MICATU Platform
A smart, scalable, modular, and digital solution for modern grids, the MICATU Platform enables utilities of any size to ramp up their situational awareness with ease.

Up to three nonconductive Optical Sensors can be installed directly onto each phase of the electric grid and are connected to a MICATU m410B Optical Signal Processor via fiber optic cable — "the brains" of the platform that provides grid edge intelligence. The m410B breaks out the wealth of information from the sensors into discrete, usable data (DNP3 datapoints) and securely transmits it to the home office.

The MICATU Optical Sensors do not pass any electrons, and instead measure electric and magnetic fields. This produces a wider array of data with greater accuracy and precision than legacy solutions.
The Sense in Optical Sensing
Because optical sensors are non-conductive and modular, they can be deployed wherever needed without complex downtime planning or system reconfiguration. Paired with the advanced processing power of the MICATU m410B, optical sensors give operators a whole new level of insight into the real-time status of their grid.
Over the next few decades, as consumers demand more power and produce more of their own energy — and variable, renewable power generation becomes predominant — the complexity of managing the grid increases exponentially. Only with wide-ranging, precise, and real-time data will operators have the insight they need to keep up for the next generation.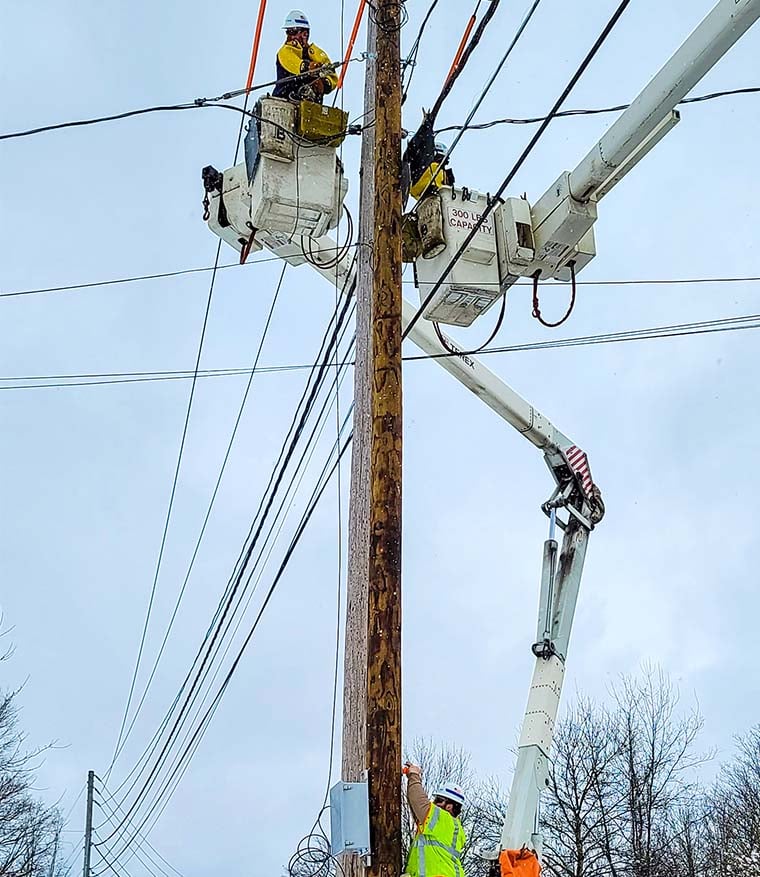 Innovating for the Next Challenge
MICATU's vision goes beyond solving the issues of today. We're committed to developing novel solutions to meet the challenges that haven't yet come to the fore. Helping utilities get ahead of the curve. Helping build a modern grid capable of handling whatever comes next.
Because we understand that a strong, flexible, and dynamic grid is more than just good business. It's the backbone for ensuring a brighter, cleaner, and more sustainable world for all of us.
Contact Us
Looking to transform the way you collect data from the grid? Our experts will help you upgrade your measurement technology for the grid of the future.