Underground Sensors
The Underground Optical Sensors capture the full range of measurements: current and voltage, temperature, and current harmonics and voltage harmonics, more accurately and precisely than any traditional solution. In addition to being completely modular, they're safe and fast to deploy to the field.
Connect to the m410B Optical Signal Processor for real-time access to a wider range of metrics for powerful analytic data today and beyond.
Safe
Because optical technology measures with light, it does not pass dangerous electrons. As a result, MICATU Optical Sensors pose no violent failure or electrocution risks.
Accurate
Even in the most complex environments, MICATU Optical Sensors maintain +/- 0.5% accuracy across the entire measurement range, regardless of applied voltage or current.
Advanced
The injection-molded HCEP housing is lightweight, durable, and non-conductive. The all-optical design keeps the sensor isolated from the current, ensuring high reliability and long life.
Easy Install
A typical three-phase system can be completed in about 3 hours. Voltage sensors are installed on any elbow, while the current ring sensor (model OSI225 only) can slide over either a cable or busbar. Fiber optic cables connect the sensors to the m410B Optical Signal Processor.
Our Products
The MICATU Medium Voltage & Current Sensor System utilizes a 100% "all-optical" measurement platform for unparalleled accuracy and precision of both voltage and current across multiple voltage classes. Installation time for a typical three-phase system is less than three hours, resulting in significant deployment savings. All signals from the sensor are connected via optical fiber connections to a "plug & play" modular optical sensor platform m410 Modular Optical Sensor Platform that is fully ruggedized and scalable.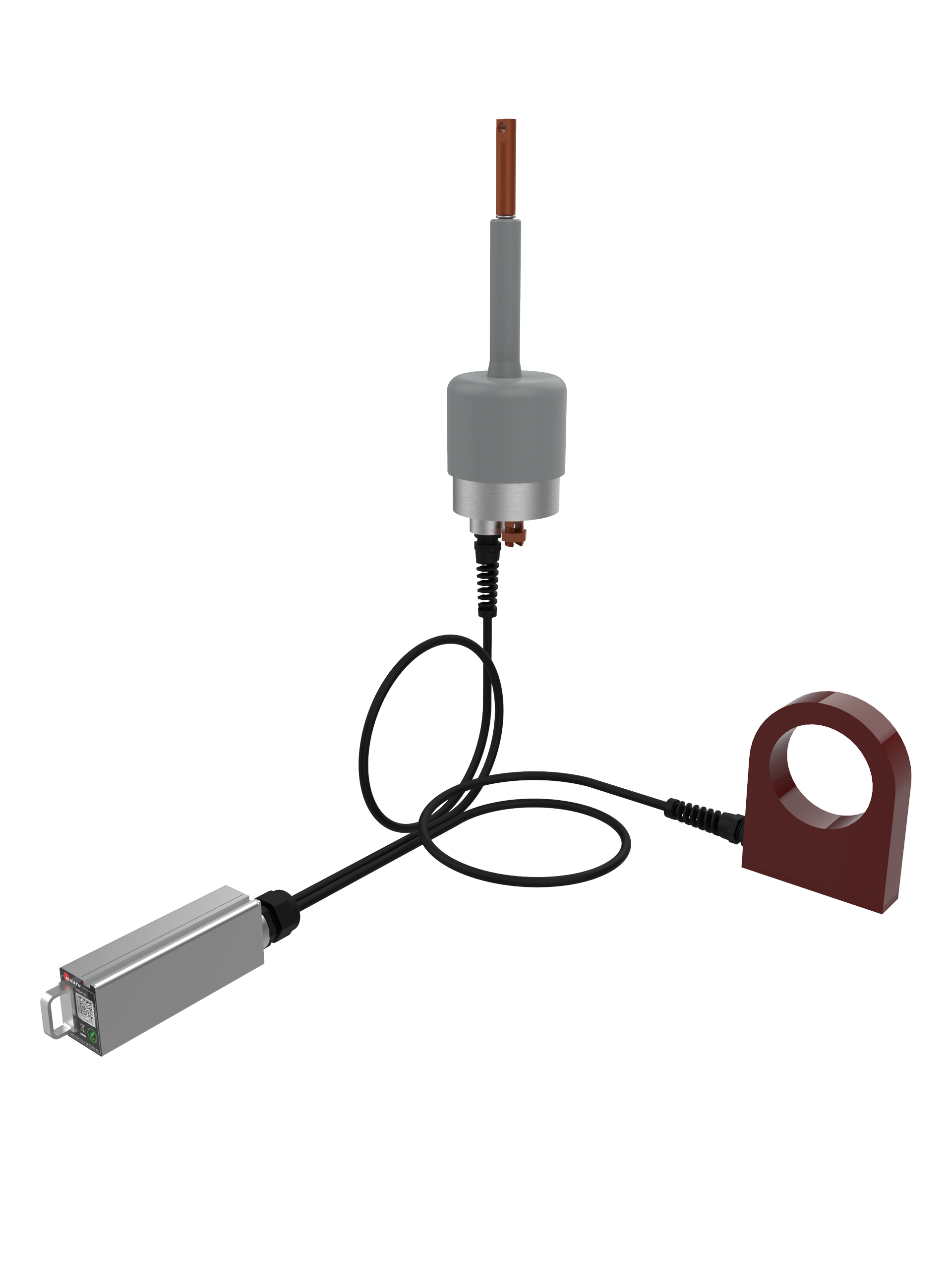 OUG235
Voltage: 4kV to 35kV
Amperes: 10A to 1000A
Weight: 5.4 kg (12 lbs.)
Visibility that Saves Time and Money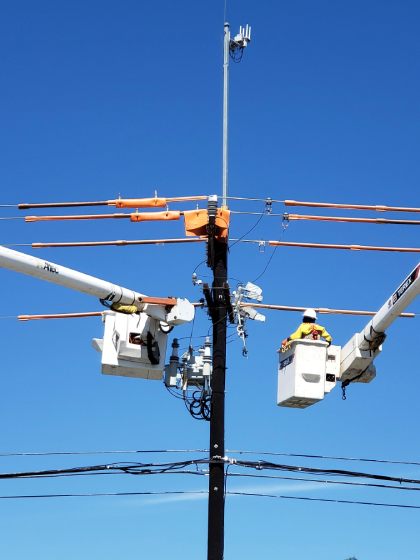 "MICATU's technology allowed us to gain important distribution feeder data at a pace we've never been able to achieve. This deployment not only improves our visibility of the grid but saved us valuable time and money."
Electrical Utility Manager of Projects and Programs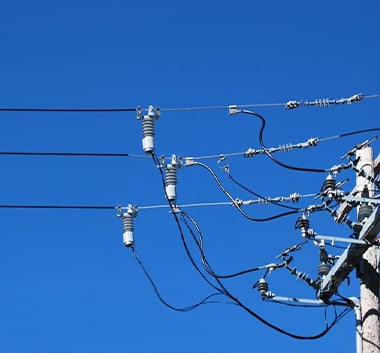 MICATU Overhead Sensors can be installed on overhead lines to precisely measure voltage, current, temperature, power factor, phase angle, total harmonic distortion to a greater level of accuracy than traditional sensors.
Learn More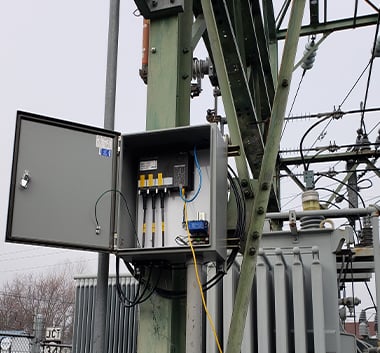 Enclosure mounted sensing with optic technology, non-conductive housing, and a contained grounding e-field, the impossible becomes a reality with measurements as accurate as +/- 0.5%.
Learn More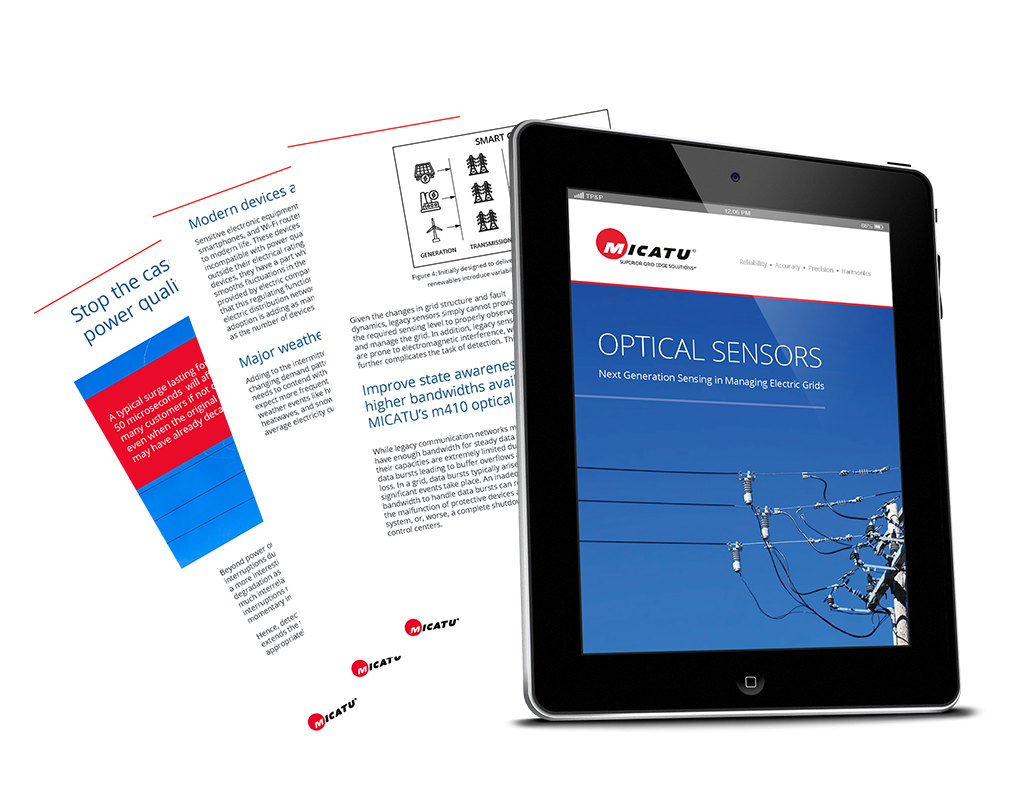 NEXT GENERATION SENSING IN MANAGING ELECTRIC GRIDS
Advanced optical sensors deliver the superior grid awareness necessary to proactively identify and correct issues to prevent outages and maintain power quality levels demanded by your customers. Learn how in this insightful white paper.
Contact Us
Looking to transform the way you collect data from the grid? Our experts will help you upgrade your measurement technology for the grid of the future.