Wind Power
Micatu's photonic condition monitoring solution provides a flexible
and configurable architecture for monitoring voltage,
current and vibration or any combination.
Condition Based Monitoring
Wind energy is leading the way as the predominant renewable energy source in the world today, with an average 5 year growth rate of 27%. However, as the supply of clean and renewable energy grows, the challenges of balancing operating costs against tight profit margins becomes even more pronounced. Compounding this problem are costly mechanical failures, ever evolving turbine designs, optimum wind availability and the high costs of deploying wind turbines offshore.
To help wind operators optimize energy production while reducing the power generation cost curve, "Condition Based Monitoring" (CMS) systems have evolved. CMS systems detect the slightest of changes in the operational readiness of turbine components (such as transmissions, gears and bearings.) Any deviation outside of normal operational ranges, may indicate the need for preventive maintenance on key system components before a catastrophic failure becomes imminent.
While several condition monitoring systems (CMS) are commercially available today, the majority rely on technology developed over 50 years ago.
Micatu's solution offers a revolutionary, configurable, optical system that enables the use of voltage, current or vibration sensors in a user defined configuration enabling a complete "holistic view" of the energy platform.
The PHOVIS™ Advanced Monitoring System enables the next generation optical CMS sensor platform, with the flexibility of integrating into multiple network protocols for data analysis (SCADA, DMS) and better operational understanding of your energy platform.
PHOVIS™
Advanced Monitoring System
Micatu's patented next generation optical based vibrational sensor is specifically designed for Condition Monitoring applications. Our superior performance provides 10X sensitivity over traditional "piezoelectric" based sensors allowing for deeper data analysis and greatly improved predictive analytics.
Unlike traditional piezo technologies, our sensitivity increases as frequencies approach DC (0 Hz) and low vibrational ranges < 0.1g RMS. This increased sensitivity, combined with multiplexing of sensors, enables a low cost, highly reliable, CMS optical platform with unparalleled performance.
PHOVIS™ Vibrational Sensors
Next generation "smart sensors" provide not only asset monitoring and system control, but significant efficiencies when < ± 1.0%) accuracy is achieved. As the ability to accurately deliver voltages at the optimized levels reduces consumption, this improves power quality and reduces service loads on equipment. Not only is there a net savings for energy providers and consumers, greenhouse gas emissions are significantly reduced.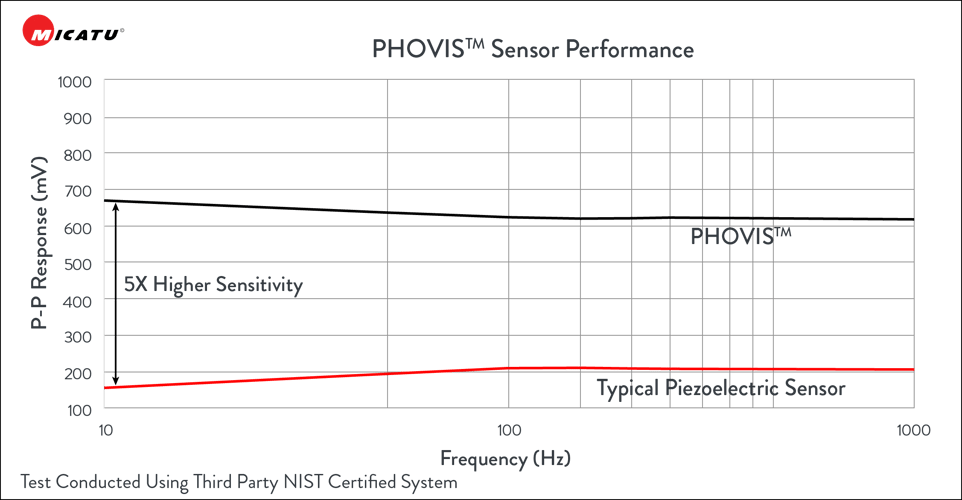 Gridview™ medium voltage(MV) Sensors
The GridView™ Advanced Monitoring system provides real time measurement and verification meters for the electrical (grid) distribution system. Micatu's patented optical GridView Sensors™ measure, monitor, and report current, voltage, phase angle, real power, reactive power and other parameters on a per-phase basis with extremely high accuracy.
m410B Optical Signal Processor
The m410B Optical Signal Processor is the brain of the PHOVIS™ Advanced Monitoring™ System. The m410B Optical Signal Processor samples the return light from the PHOVIS Vibrational Sensors™ and the GridView™ Medium Voltage (MV) Sensors to accurately determine voltage, current and vibrational measurements.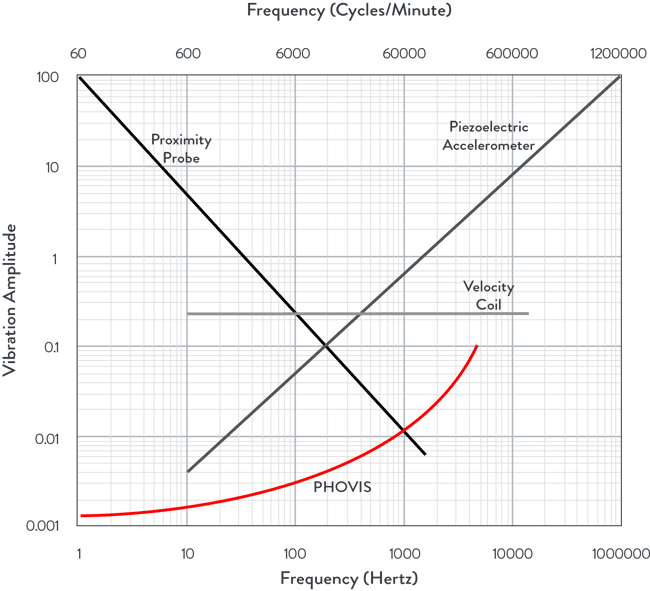 Contact Us
Looking to transform the way you collect data from the grid? Our experts will help you upgrade your measurement technology for the grid of the future.